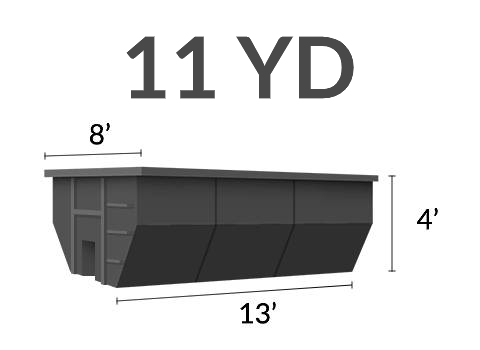 20 Yard Dumpster
If you need a small dumpster rental to help get rid of your project junk and waste, then our 20-yard dumpster rental is the perfect option. This bin is ideal for small-scale residential projects like an attic or garage cleanout or small landscaping project. This small but mighty container can handle up to 1.5 tons of junk at once.
---
Book Now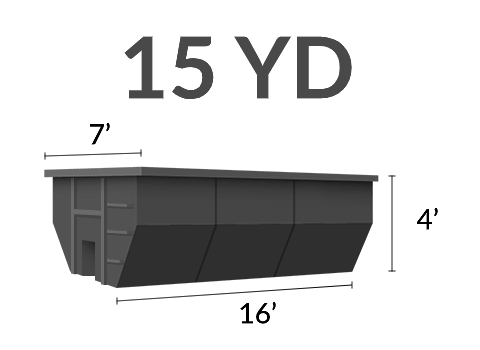 15 Yard Dumpster
Our 15-yard dumpster rental is great for mid-sized jobs and clean-outs. This bin can be used to remove a large amount of junk and the low walls make it easy to load.
---
Book Now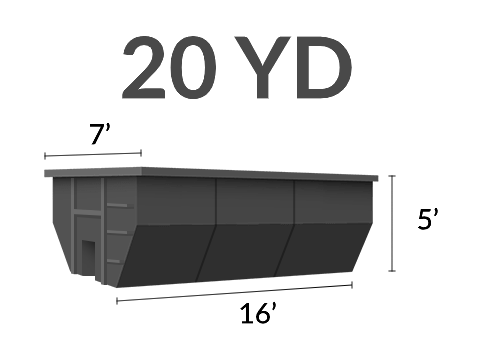 20 Yard Dumpster
Our largest option is our 20-yard dumpster rental. This extra-large bin can help you efficiently complete even your largest projects like home renovations and remodels.
---
Book Now
Dumpster Rentals for Residential Projects and Clean Up in Cedar Hill.
It happens to all of us. Everyone has their reason. People end up collecting items and at some point they become waste or trash. At some point, you may decide it is time to get rid of these items. Maybe you need more space. Maybe you are just tired of the clutter.

Sometimes, people end up with a home with items that are not needed. Unfortunately, people may end up with a home after the passing of a loved one, a family member moving to a smaller home or an aging parent moving in with a child.

Often, landlords find themselves in need of a dumpster due to an evicted tenant leaving a lot of trash that needs to be disposed of.

Other times, people decide to remodel all or a part of their home and dumpsters are handy way to get rid of the old while bringing in the new.

Regardless of the reason, many people find themselves needing to rent a dumpster to get rid of excess items or trash. Instead of going through weeks of fitting extra items into the weekly trash service or making multiple trips to the local dump to get rid of items, a better way to handle it is to rent a residential dumpster.

We can help you solve that challenge. We deliver the dumpster to your home and you can keep it for up to four days for the price you see on our website. If you need it longer, our team can help you with that as well.

Once you are done, we will come and pick up the dumpster and haul it away safely disposing of your unwanted items in accordance with local regulations.
Featured Residential Dumpster Rental for Cedar Hill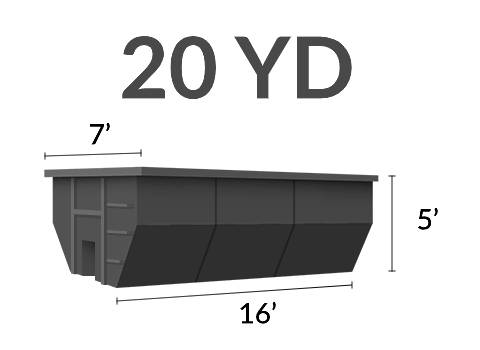 20 Yard Residential Dumpster
Built for handling the toughest loads, our Residential Dumpsters will help you contain the waste from your projects.
GREAT FOR:


Household Debris
Medium to large home cleanout jobs
Spring cleaning or Fall cleanout
Furniture
Construction from remodels
Roofing projects
Flood / Fire Restoration
Useful with small driveways
Estate sale auctions
Order Dumpster Now!
Yes! We have dumpsters for rent in Cedar Hill, TX!
While we mainly operate within a 30-mile radius of
Cedar Hill
, if your project site is beyond that radius, just let us know! We frequently deliver even farther out, and special accommodations can usually be made to suit your project - and your wallet.
NOTE: Extra fees may vary depending on how far you are outside our service area.
We also offer dumpsters for
construction
and
roofing projects
in Cedar Hill.
Cedar Hill Residential Dumpster Rental FAQs