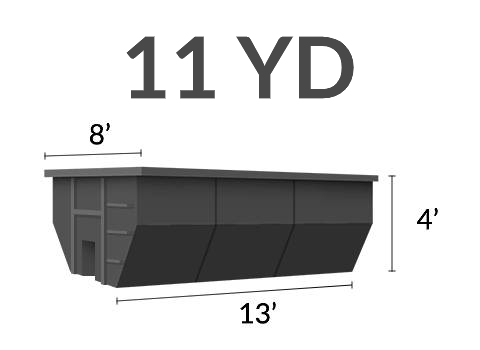 20 Yard Dumpster
If you need a small dumpster rental to help get rid of your project junk and waste, then our 20-yard dumpster rental is the perfect option. This bin is ideal for small-scale residential projects like an attic or garage cleanout or small landscaping project. This small but mighty container can handle up to 1.5 tons of junk at once.
---
Book Now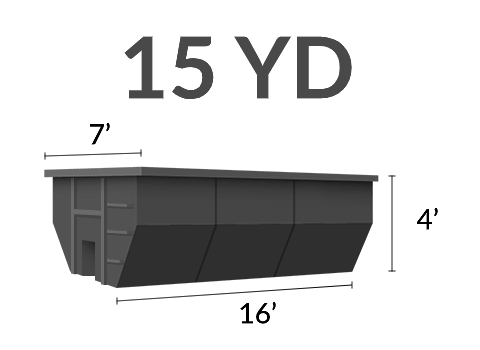 15 Yard Dumpster
Our 15-yard dumpster rental is great for mid-sized jobs and clean-outs. This bin can be used to remove a large amount of junk and the low walls make it easy to load.
---
Book Now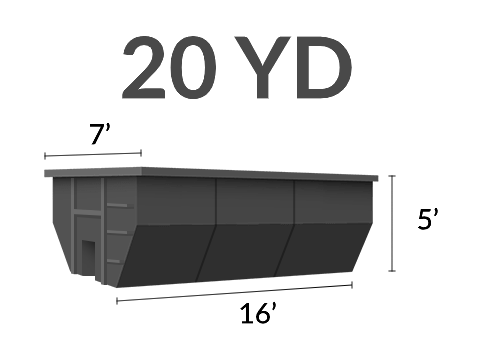 20 Yard Dumpster
Our largest option is our 20-yard dumpster rental. This extra-large bin can help you efficiently complete even your largest projects like home renovations and remodels.
---
Book Now
Dumpster Rentals for Residential Projects and Clean Up in Mansfield.
It happens to all of us. Everyone has their reason. People end up collecting items and at some point they become waste or trash. At some point, you may decide it is time to get rid of these items. Maybe you need more space. Maybe you are just tired of the clutter.

Sometimes, people end up with a home with items that are not needed. Unfortunately, people may end up with a home after the passing of a loved one, a family member moving to a smaller home or an aging parent moving in with a child.

Often, landlords find themselves in need of a dumpster due to an evicted tenant leaving a lot of trash that needs to be disposed of.

Other times, people decide to remodel all or a part of their home and dumpsters are handy way to get rid of the old while bringing in the new.

Regardless of the reason, many people find themselves needing to rent a dumpster to get rid of excess items or trash. Instead of going through weeks of fitting extra items into the weekly trash service or making multiple trips to the local dump to get rid of items, a better way to handle it is to rent a residential dumpster.

We can help you solve that challenge. We deliver the dumpster to your home and you can keep it for up to four days for the price you see on our website. If you need it longer, our team can help you with that as well.

Once you are done, we will come and pick up the dumpster and haul it away safely disposing of your unwanted items in accordance with local regulations.
Featured Residential Dumpster Rental for Mansfield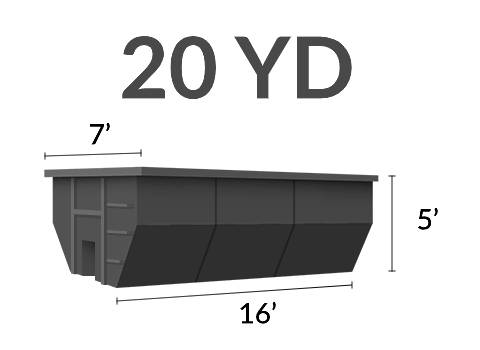 20 Yard Residential Dumpster
Built for handling the toughest loads, our Residential Dumpsters will help you contain the waste from your projects.
GREAT FOR:


Household Debris
Medium to large home cleanout jobs
Spring cleaning or Fall cleanout
Furniture
Construction from remodels
Roofing projects
Flood / Fire Restoration
Useful with small driveways
Estate sale auctions
Order Dumpster Now!
How a Residential Dumpster Rental Can Benefit Your Life
General uses for Residential Dumpsters
A roll off dumpster rental is not something everyone or every company needs daily. There are, however, times when having that extra place to dispose of trash from construction projects, trash generated from re-organizing a space or debris landscaping projects is needed. Hopefully, a disaster never strikes your area, but if it does, a residential dumpster rental can be found in Mansfield fairly easily.
The best part about residential dumpster rentals is that you simply need to call Cowboy Dumpster Rentals and we will bring one to you. You can then take up to 7 days to fill it, and then we come back and pick it up and dispose of the trash. If you only need it for a couple days to control the trash from that weekend project, we can handle that too. Simply
call or text us
and let us know you are ready for it to be picked up and we will get on it.
Residential dumpster rentals are a great short-term solution when your trash is just more than you can get in the weekly trash service. You can also dispose of larger items such as dressers, couches and electronic items such as stoves or microwaves that have decided to stop working. They can also be used to declutter your home in Mansfield. Many people decide to start using a room that they have been using as a storage space and find out they no longer need the items they've been holding on to.
How often have you looked at something wondering where you are going to store it and said "I just need to get rid of all those things and then I'll have the perfect place for this." Time to get an affordable dumpster rental and then you will have a way to get rid of those other things… and you will not have to ask the neighbor to borrow their truck to run to the city dump.
If you have decided to tackle a home construction project, the last thing you need to worry about is how you are going to do away with drywall, old tiles, studs, wire, carpet or whatever you are removing. Your goal is to change your space and focus on getting through the project with as little mess as possible. Dumpster rentals are definitely the perfect choice. These are just some of the things that residential dumpster rental companies near you have to offer.
Great for Cleaning Up Your Yard
Have some bushes you really want to get rid of? Does your spouse constantly remind you of how much they hate them? You could try to burn them or rent a chipper to really show them who is the boss, but then you have to take the time to go get the chipper or worry about whether the regulations about when you can burn (and how the neighbors will react). A roll-off dumpster rental is the perfect solution. Cut down the bushes or hook up a chain and pull them out with your truck and throw them in the dumpster. Trust us, the bush will still know that you're the boss.
The same is true for trimming up the trees, seasonal crepe myrtle trimming or getting rid of old mulch. Spend less time dealing with the chore by using a roll-off dumpster rental and let Cowboy Dumpster Rentals deal with disposing of the debris with an affordable dumpster rental.
Moving? Great time to lighten the load
Another common time for people to need a residential dumpster is when they are moving. It is common to have things packed away that haven't been seen in years. When you move, you start looking around and realize there are a lot of things that you no longer need or want. You can't just leave the items in the house you are leaving and don't want to bring it with, so now would be the perfect time to have a residential dumpster available to use.
A lot of people find themselves downsizing in their moves. The house they've lived in was great when the kids were home, but once they move off to college or get married and start families themselves, the house is just too big. Maybe you are the child and are moving your parents to a retirement community where there will not be the space for everything anymore. Residential dumpster rentals are the easiest way to deal with the extra items that won't be needed any more.
Instead of renting a truck, packing it as tight as you can, finding the local city dump and making multiple trips to get rid of everything, let Cowboy Dumpster Rentals drop off one of our residential dumpster rentals to you in Mansfield. You put all your items there and then
call or text us
to come and get it. We take care of the trip to the dump to dispose of everything and you can focus on your family, their new home and making new friends.
Not all dumpsters are the same
Not all projects require the largest roll-off dumpsters near you. They come in various sizes and you can find one that suits your needs for large jobs or small ones. Also, you can choose to have them for a short-term clean up or keep them for a while to accommodate a larger clean-up job. You may find that you suddenly have more to get rid of than you originally planned because of the convenience.
Many people look to get a 15-yard dumpster rental for their residential projects. It is a great starting point for smaller jobs. We also offer a 20-yard dumpster rental both at affordable prices. You can also keep your dumpster for up to 7 days. Once you are done, simply contact us to let us know and we will schedule a time for pickup.
It's time to get a residential dumpster rental and take control of your trash
If your goal is to organize, clean up, and have your business or project running smoothly, there is no better way to get things under control than to get a residential dumpster rental from Cowboy Dumpster Rentals.
We take the work out of waste management for you. We are a family-owned, full-service company that will help you with choosing the right size and scheduling so that you get the best quality dumpster, a team to handle your waste disposal, and the cheapest option available.
You can
call or text us
and we can work with you for your best solution or you can order online and schedule the day that is best for your project.
Yes! We have dumpsters for rent in Mansfield, TX!
While we mainly operate within a 30-mile radius of
Mansfield, TX
, if your project site is beyond that radius, just let us know! We frequently deliver even farther out, and special accommodations can usually be made to suit your project - and your wallet.
NOTE: Extra fees may vary depending on how far you are outside our service area.
We also offer dumpsters for
construction
and
roofing projects
in Mansfield.
Mansfield Residential Dumpster Rental FAQs